OR
Call Us Today!
469-402-0024
Welcome To


Our Practice

Karen E. Williamson, DDS, PA
When you visit our practice, your total health is our top priority . It's not about the teeth-it's about the patient! We believe that forming meaningful relationships is a critical part of successful dental care, and that getting to know you and your health needs should come first.
Our commitments to our patients are:
Present your treatment plan options for care while providing a guided experience.
Respect our patients' time while being thorough.
Disclose treatment costs prior to scheduling and simplify the payment process.
Whenever possible, see our patient family for same-day emergencies.
Maintain our office with high standards of cleanliness and safety.
What Our Patients Say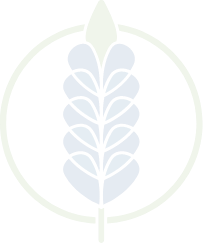 Phillip
"I think anybody who came here for care would not only be treated well but would actually find a friend."
Judy
"Dr. Williamson is very passionate about what she does…"
Marta
"I always recommend Dr. Williamson."
Dr. Hollingsworth
"She and her staff put you at ease. They take the fear out of the visit. They make it easy to come back."
Awesome, as usual. Everyone is always so friendly and accommodating. Dr. Williamson is so knowledgeable about so much and I learn something that will better my and my family's health at practically every visit. Also, today Dr. Williamson worked us in for 2 fillings for my son who is heading back to college. We would still use this place even if the only good thing about it was Dr. Williamson's exceptional talent, but all the extra things that make this office great make it worth every penny.

June 8, 2022
---
Karen E. Williamson, DDS, PA
2022-06-27T14:08:37-05:00
Awesome, as usual. Everyone is always so friendly and accommodating. Dr. Williamson is so knowledgeable about so much and I learn something that will better my and my family's health at practically every visit. Also, today Dr. Williamson worked us in for 2 fillings for my son who is heading back to college. We would still use this place even if the only good thing about it was Dr. Williamson's exceptional talent, but all the extra things that make this office great make it worth every penny. June 8, 2022
https://www.karenwilliamsondds.com/blog/testimonials/annaliese-pennington/
The best Monday morning visit! When you have a super early dental visit on a Monday morning, and you walk into so many smiles and warm welcomes, you just know the week will be bright! But, take my word for it, this happens at Dr. Karen Williamson's office regardless of the day or time! Attention to even the smallest details, excellent care and customer service across the board. I tried several dental practices in Rockwall before finding this gem. Highly recommend this practice for any person, any age. This team is special - give them a try and I'm certain you will agree! Thanks so much, beautiful people for all you do!!

June 6, 2022
---
Karen E. Williamson, DDS, PA
2022-06-27T14:09:17-05:00
The best Monday morning visit! When you have a super early dental visit on a Monday morning, and you walk into so many smiles and warm welcomes, you just know the week will be bright! But, take my word for it, this happens at Dr. Karen Williamson's office regardless of the day or time! Attention to even the smallest details, excellent care and customer service across the board. I tried several dental practices in Rockwall before finding this gem. Highly recommend this practice for any person, any age. This team is special - give them a try and I'm certain you will agree! Thanks so much, beautiful people for all you do!! June 6, 2022
https://www.karenwilliamsondds.com/blog/testimonials/sharon-mendoza/
0
Karen E. Williamson, DDS, PA