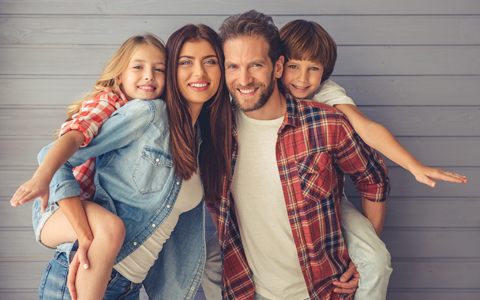 We place a high value on the health and aesthetic of your smile, but our very first priority is giving you a great overall dental experience. We form lasting relationships with our patients so we can give them the dental care and the smiles that they deserve. Providing a great dental experience means:
Catering to your unique smile goals and needs
Listening to your concerns and answering your questions
Offering calming patient amenities and entertainment
Delivering the most successful procedures with the best results
Dr. Williamson and our team are dedicated to giving our patients the perfect dental experience.
When you visit Dr. Williamson for routine general dentistry, you protect yourself from gum disease and tooth decay. These health complications are extremely common and can lead to:
Severe toothache
Chronic bad breath
Jaw pain
Tooth loss
Crooked, worn down, and unsightly teeth
Tooth decay and gum disease are also linked to higher instances of heart disease, diabetes, dementia, and other bodily ailments. You can improve your chances at a lifetime of health when you trust your dental professionals with your teeth.
Be sure to bring your loved ones in with you, too, so that we can safeguard their smiles as well. Some of the services we provide include:
Dental Cleanings | Our team of hygienists will gently remove stubborn plaque from your teeth and gums. These cleanings are crucial for fresh breath, functional teeth, and a beautiful smile.
Exams and X-rays | Dr. Williamson will carefully inspect your teeth for signs of decay, trauma, disease, and oral cancer. It is important to identify problems early so that you can receive the most effective treatment.
CEREC Restorations | Dental crowns can fix a wide range of common dental problems, including dental decay and broken teeth. We can produce and place your crowns in a single day so that you can instantly start enjoying a healthier and more attractive smile.
Periodontal Care | Somewhere around 75% of adults suffer from some level of gum disease. In order to prevent tooth loss, you should seek periodontal care. We provide scaling and root planing and the pinhole technique to ensure that your smile remains healthy and strong.
Oral Cancer Screening | An oral cancer screening could save your life. We recommend scheduling an oral cancer screening at least once a year. At our practice, we utilize OralID technology to screen our patients and assess their risk.
Silver Diamine Fluoride | Want strong, healthy teeth? We offer Silver Diamine Fluoride. This brand helps arrest and prevent dental decay.
We offer all of these services and many more. Whether you need root canal therapy, sleep apnea treatment, or inlays and onlays, you can turn to our caring specialists. Call our office to schedule your next appointment today!