Effective Receding Gums Treatment in Rockwall
Rejuvenate your smile with receding gums treatment! Dr. Williamson has a great amount of knowledge in periodontal diagnosis and treatment. Receding gums are a common problem, but we have the solution.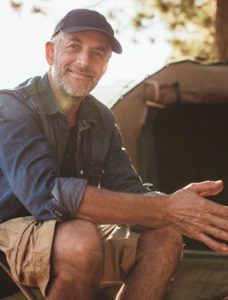 Dr. Williamson is pleased to offer the state-of-the-art Pinhole Surgical Technique (PST) right here in our office. With the Pinhole Surgical Technique, receding gums can be effectively repaired without traditional surgery.
Our receding gums treatment does NOT involve cutting, grafting, or stitching. There are only a handful of dentists who offer this treatment, but Dr. Williamson makes it a priority to change patient lives with advanced methods.
Fast, Efficient Treatment for Receding Gums
To perform the Pinhole Surgical Technique, we only need to make one small entry point.
The affected teeth are cleaned and prepared, and the gum tissue is numbed.
An entry point of 0.1 inches is made above the tooth to be treated.
Your dentist will use the pinhole surgical technique tool to free up the gum tissue and gently pull it down into its optimal position.
We will use a small instrument to pass collagen strips through the entry point under the gums to stabilize it and produce better long-term results.
Advantages of Pinhole Surgical Technique for Receding Gums Treatment
Save time: We can treat the affected area in a single session, or complete the treatment in multiple brief appointments.
Enjoy comfort: Because there is no cutting or stitching, you only need a local anesthetic to feel completely comfortable.
Recover quickly: Patients typically only need a couple of Tylenol (acetaminophen) after treatment.
Achieve great results: Results are stable and long-lasting, and they will give you a more beautiful and healthier smile.
Schedule a Pinhole Surgical Technique Consultation in Rockwall!
Receding gums treatment will revitalize your smile. To improve the appearance and function of receding gums, contact our office today. We look forward to helping you choose your treatment based on your specific condition.