Your Cosmetic Dentist in Rockwall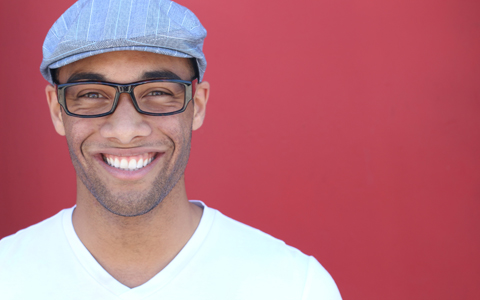 Transforming your smile with cosmetic dentistry can have a lasting impact on your overall appearance and self-esteem. If you are unsatisfied with chips, cracks, gaps, crookedness, or discoloration, we welcome you into our office for a complimentary consultation with our friendly cosmetic dentist.
Dr. Karen Williamson can help you make decisions to bring you closer to reaching your cosmetic dentistry goals. We provide effective services including:
Porcelain inlays and onlays.
Tooth-colored fillings.
Bioclear bonding.
Professional tooth whitening.
Dental crowns and bridges.
Porcelain dental veneers.
These services can meet a wide range of cosmetic dentistry needs and range from quick options such as tooth whitening, to more dramatic improvements that are gained through the use of veneers or crowns to fully makeover your smile.
Our team will give you a stress-free, comfortable cosmetic dentistry experience. Whenever you visit our office, you will have access to patient amenities, local anesthesia, and sedation dentistry for your cosmetic procedures. Of course, Dr. Williamson will always uphold a conservative and gentle approach.
Advanced Cosmetic Dental Technology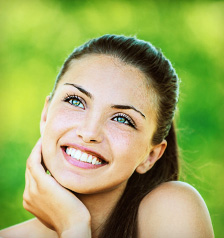 If you want a beautiful smile, why wait? Our advanced technology makes it possible for our patients to revolutionize their aesthetic with a single visit to our office.
CEREC crowns are stunning, all-ceramic dental crowns that can improve the size, shape, and color of your teeth. We can produce and place your permanent crowns in a single day with CEREC technology!
Dr. Williamson is proud to be the only dentist in the area to provide Bioclear bonding. Bioclear can be more conservative, repairable, and affordable than traditional forms of bonding.
Schedule an Aesthetic Dentistry Consultation in Rockwall!
If you would like to enhance your smile with veneers, fillings, or whitening, Dr. Williamson and her team will provide you with more than just successful services. We make patient care itself a top priority.
We believe that dentistry is about more than just your smile—it's about you! We are looking forward to forming a relationship with you as an individual. We hope to become familiar with your likes, dislikes, and goals so that we can provide you with the best dental experience possible.
If you're interested in entrusting your smile to our cosmetic experts, 469-402-0024. We would love to see you at our dental office in Rockwall TX, near Royse City, sometime soon!