Restore Your Smile in Rockwall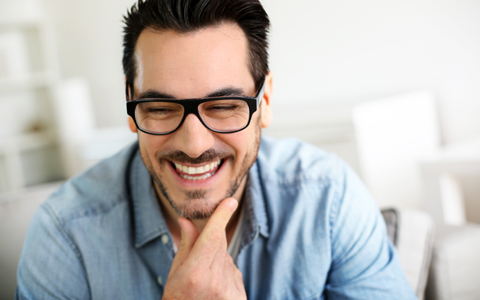 If your smile isn't functioning properly, your daily life may become more difficult. When patients have broken, worn down, or badly decayed teeth, they may have to change their diets or hide their smiles. They may experience tooth pain that distracts them from their daily tasks and interactions.
Dr. Karen Williamson can treat a damaged smile with advanced restorative services. We provide local anesthesia, sedation dentistry, and patient amenities to ensure that any procedure you choose is comfortable.
Tooth-Colored Fillings, Inlays, and Onlays
Chips or cavities can be quickly mended with fillings, inlays, or onlays. We use durable materials that will seamlessly match the shade and shape of your smile. Fillings, inlays, or onlays will increase your comfort and protect your teeth from further damage.
Learn More About Inlays and Onlays
Root Canal Therapy
Root canal therapy is one of the only ways to repair an infected tooth without removing and replacing the tooth. You can maintain your natural tooth when you opt for a root canal treatment instead. Dr. Williamson will remove the diseased pulp, clean out the root canals, seal the area, and fortify the tooth with a dental crown.
Learn More About Root Canals
Dental Crowns and Bridges
Dental crowns are tooth-shaped caps used to restore teeth that are:
Chipped or cracked.
Worn down.
Broken.
Decayed.
Discolored.
Misshapen.
Bridges consist of two dental crowns and a replacement tooth. They can be used to replace one or more missing teeth.
Dr. Williamson is happy to invite her patients to come enjoy CEREC technology at our practice. Patients can now receive beautiful permanent crowns in just one visit!
Learn More About Dental Crowns
Learn More About Dental Bridges
Dentures
Patients who are missing the majority of their teeth may find that removable dentures are the best solution. We create high quality custom-made dentures that are economical for each patient.
Learn More About Dentures
Dental Implants
For some patients, dental implants are the ultimate tooth replacement solution. We are proud to place and restore dental implants right here in our office. Dental implants will allow patients with missing teeth to regain a confident and functional smile.
Learn More About Dental Implants
Schedule a Restorative Dentistry Consultation in Rockwall!
Dr. Williamson will help you determine your exact needs during a consultation and exam. Feel free to ask any questions and help us decide which treatment is best for you. To schedule your consultation, please contact us today!