Periodontal Services for Rockwall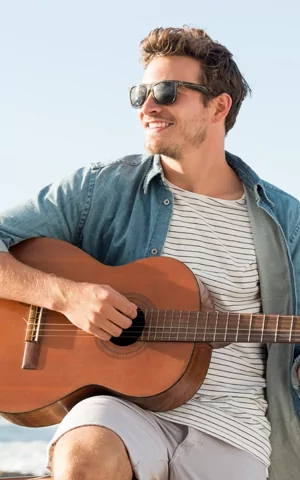 Periodontics is a specialty in dentistry that focuses on the correction of gum disease. Periodontics can reverse red, swollen gums and even bone loss.
We are happy to offer periodontal treatments to our patients that are both effective and noninvasive. Dr. Karen Williamson and her team of experts will make sure that your periodontal treatment is customized to meet your needs.
We are big believers in continuing education, so we are always up-to-date with the latest gum disease treatment options. Our advanced education allows us to provide you with the safest and most comfortable periodontal techniques.
What Is Periodontal Disease?
Periodontal disease, or gum disease, is an infection of the gums caused by a buildup of plaque. The toxins in the plaque slowly destroy the gums, teeth, and surrounding bone.
The first stage of gum disease is gingivitis, and it is characterized by red, swollen, and bleeding gums. It is easiest to correct gum disease while it is in this early stage.
When left untreated, gingivitis can progress to periodontitis . Periodontitis is so severe that it can cause jawbone deterioration and tooth loss.
Scaling and Root Planing
Scaling and root planing can both prevent and treat gingivitis. This is a deep cleaning process that is gently administered by our dental professionals. Scaling involves cleaning the crown and root surfaces with an ultrasonic tool, and root planing is the process of smoothing out the roots to prevent further bacteria buildup.
Scaling and root planing can:
Prevent infection and disease.
Protect the teeth from tooth loss.
Safeguard the aesthetic of your smile.
Eliminate bad breath.
Pinhole Surgical Technique
The Pinhole Surgical Technique is a conservative form of gum recession reversal. This technique is comfortable and completely suture-free.
Gum recession is one of the common symptoms of gum disease. Unfortunately, gum recession can really affect the aesthetic of your smile. The Pinhole Surgical Technique will allow you to get your beautiful smile back with one simple procedure.
Advantages of the Pinhole Technique include the following:
Non-invasive procedure.
Reduced bleeding, swelling, and gum pain.
Immediate results.
No incisions or sutures necessary.
Shorter recovery time.
Get Periodontal Treatment in Rockwall!
We have the top-of-the-line resources and technology for periodontal care. 469-402-0024 to schedule your consultation with Dr. Williamson at her office in RTockwall TX, near Royse City.