What Are Dental Implants?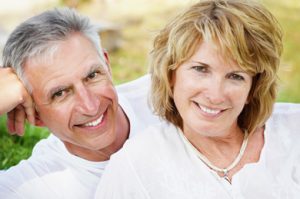 Teeth implants are surgically inserted into the jaw to replace the missing tooth roots. For patients who are missing teeth, dental implants are a miraculous way to restore form and function to their smiles. The teeth implants grow into the jaw, ensuring a natural feel and function. Your restorations will be made to replicate your natural teeth, making it virtually impossible for others to tell them apart!
Dental implants are used to anchor one or more restorations (replacement teeth). Dental implants are placed into the jawbone, beneath the gumline. The implants fuse with the jawbone, resulting in the next-best-thing to natural teeth.
A Seamless Implant Dentistry Experience
As you might already know, implant dentistry is a multi-step process that involves a few different experts. We want you to receive the best care available, so we work closely with both an oral surgeon and a periodontist.
Our professionals have great communication, so your dental implants treatment can be completed without any issues or setbacks. Dr. Williamson's team will set up your appointment with the specialist, and bring you back here to restore your dental implants with beautiful crowns, bridges, or dentures.
Changing Lives with Dental Implants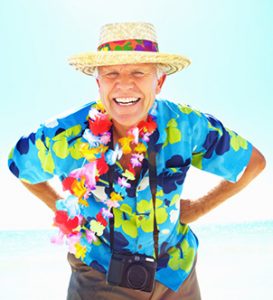 Implant dentistry is truly changing lives by giving patients all of the benefits of teeth implants. Some of the benefits of dental implants include:
Improved ability to chew and speak properly.
Other teeth remain unaffected since your restorations are attached to the jaw and not the teeth themselves.
Long-lasting solution that lasts up to a lifetime with good oral hygiene.
Feel, look, and function just like natural teeth.
Have over a 95% success rate.
Why Should I Consider Dental Implants?
Dental implants preserve the jawbone and the facial structure. Other tooth replacement methods cannot stimulate the jawbone, which can lead to further tooth loss and bone deterioration. When you choose dental implants, your face will maintain a full and youthful shape.
Replacement teeth anchored by dental implants will never slip, slide, or fall out. There's nothing to lose or keep track of with dental implants because they're a lot like natural teeth. You can chew, speak, and smile without ever revealing your false teeth.
Dental implants are comfortable and low-maintenance. You won't have to carry around denture adhesive, and their shape won't change over time. You can brush and floss your dental implants just like you would natural teeth.
Dental implants are the longest lasting tooth replacement method! They can often last the patient for a lifetime.
After three decades of clinical experience and a million patients treated, dental implants have demonstrated a success rate of nearly 95 percent. Call our office today to learn how this successful treatment can help restore your smile.
Schedule an Implant Dentistry Consultation in Rockwall, TX!
You can take back your beautiful smile with teeth implants. Get back to eating your favorite foods and smiling with confidence.
Implant dentistry can be a pleasant experience when you choose the right office. Dr. Williamson will make every step of the process convenient for her respected patients. To schedule a consultation and learn more about dental implants, contact our practice in Rockwall TX, near Royse City, today!