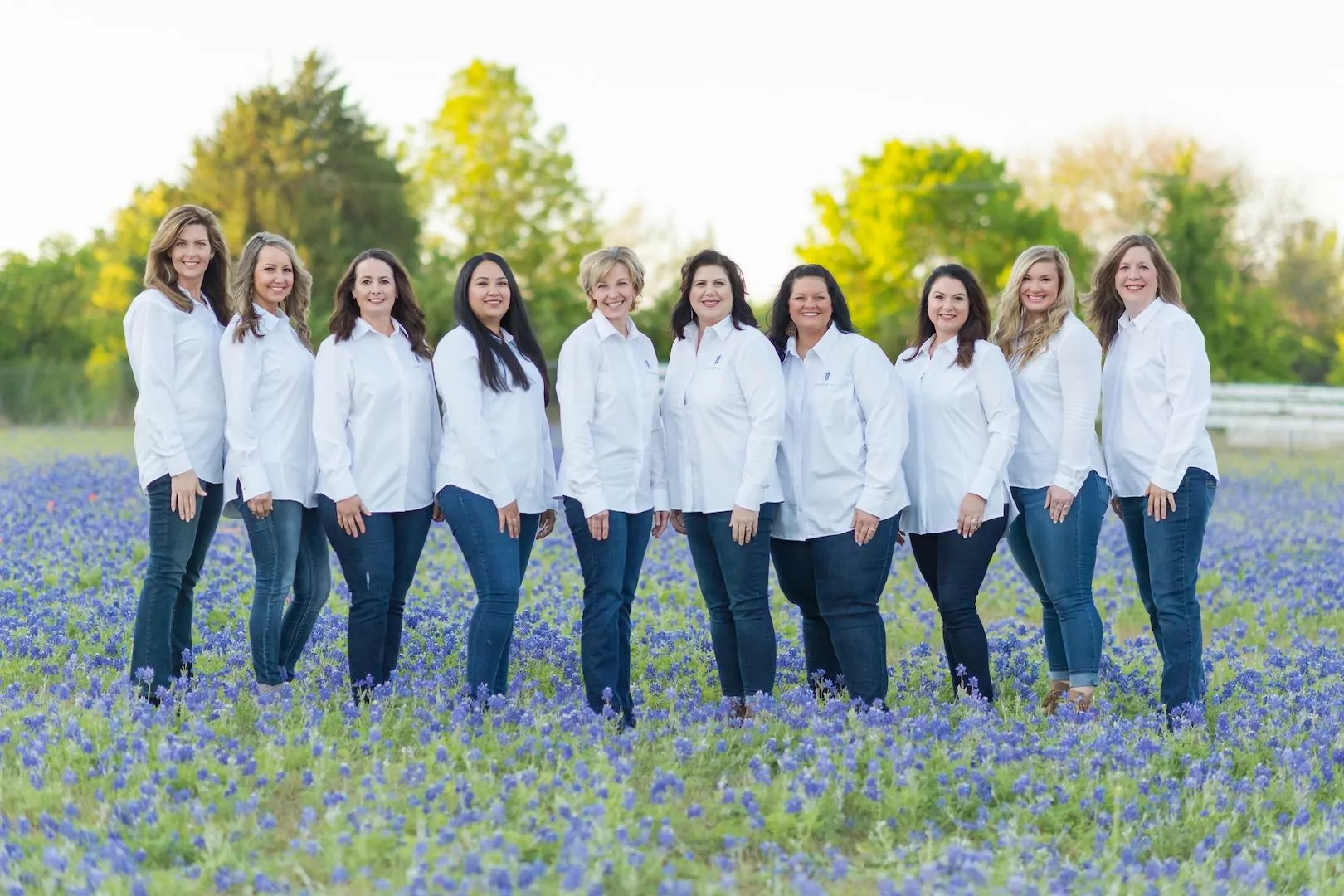 ---
Jennifer Price RDH | Dental Hygienist
Jennifer has 20 plus years of dental experience. She started working in dentistry at the age of 17 with the North Mesquite High School co-op program. She worked as a chairside assistant for fourteen years before deciding to take her dental career to the next level and pursue her dental hygiene license. She graduated from Concorde Career College in January of 2014 with an associate's degree in dental hygiene. She met the love of her life her senior year of high school and they have been inseparable ever since. They have two very talented sons, Jayden and Jaxon. She loves to spend her free time just being with her family, no matter what they are up to. She has a true passion for dentistry and continued education and loves to help her patients achieve a healthy smile.
---
Christi Cardwell RDH | Dental Hygienist
Christi has over 19 years of dental experience. She graduated in 1995 from Texas Woman's University with a bachelor's degree in dental hygiene. She lives in Caddo Mills with her husband, Brad, and their three children, Lillie, Hank, and Ruby. She loves to see how dentistry can change people's lives and improve their self-confidence. She also enjoys the new technological advances in dentistry.
---
Kelly Miller RDH | Dental Hygienist
Kelly holds over two decades of dental hygiene experience. She graduated from West Virginia University Institute of Technology, in Montgomery, WV with her Associate in Applied Science, Dental Hygiene. Kelly and her husband have three beautiful children and are very active in their lives.
When she's not at the office, you can find her participating with her son in Cub Scouts and watching him in Tae Kwon Do, or at the ballet with her oldest daughter. Her youngest one enjoys tagging along too! Camp Gladiator in Plano is her favorite hobby.
She and her family are also active members of Stonebriar Community Church in Frisco, Texas. Her favorite aspect of dentistry is providing optimal care to our patients and helping them achieve the smile they desire!
---
Katrina Starr | CE Coordinator
Katrina possesses over a decade of dental office experience, as well as teaching Biology to college freshman students. She is our Continuing Education Coordinator and assists behind the scenes coordinating the Team events. She has a heart for helping others and the best part of dentistry is the team and patient relationships that she cherishes through the years. She and her husband, Rich, and their four children who range in ages from elementary school to college graduates, reside in Rockwall. Outside of work, she enjoys cooking, boating, and anything outdoors. She also helps serve in various capacities with the Aspasian's Group and her Bible Study class.
---
Leslie Lowery | Treatment Coordinator
Leslie joins our dental team with over 15 years of experience and is humbled to serve as an advocate to our patients. Leslie graduated from Collin County Community College in the Careers in Dental Assisting program in 2006. She began her career in dentistry as a chair-side assistant and quickly found her home as a Treatment Coordinator. That is where her caring spirit shines and she hopes to provide our patients with the care they deserve.
In her free time, Leslie enjoys the "Mom  life" and spending time with her husband, their son, and two daughters.  They love playing outside with the family dog, Marlow.  She also enjoys painting, coaching her daughter's volleyball team, and giving ideas and recipes at her husband's restaurant. Her deviled eggs are definitely a crowd-pleaser!
---
Heather Garza RDA | Dental Assistant
Heather has over 29 years of experience in the dental field as a Registered Dental Assistant. She grew up in Mesquite and now resides in Royse City with her husband, David. Mother of two adult children Lauren and Forrest. She is also a very proud grandmother of Mila, Braxx, Theo, and River. They are her pride and joy. Her favorite thing about her job is making a difference in people's lives. Not only does she enjoy making the patient comfortable but also making sure they leave with a smile.
---
Crystallynn Garza RDA | Dental Assistant
Crystallynn became a registered dental assistant in 2015. She loves that the sky's the limit in dentistry with so much technology and new skills to be learned.
She resides in Southeast Dallas. She is a mother of two precious girls, whom she absolutely adores, Genesis and Amaris. With any free time she gets, she enjoys spending time with her girls.
She became interested in the dental field after having braces at age 19 and hopes to help others improve their smiles and gain the same confidence that she experienced.
---
Tiffany Willis | Schedule Coordinator
Tiffany was born and raised in East Texas. She attended Trinity Valley Community College after high school where she studied Liberal Arts. Subsequently, she completed her RDA training at Concord College in Dallas. She has a passion in dentistry and a servant's heart. She genuinely enjoys helping others in their dental journey and building relationships with each patient along the way.

Outside of work, she enjoys all outdoor activities with her husband, daughter Tinsley and their two giant schnauzers Lexus and Sadie.
---
Roxanne | Insurance Coordinator
Roxanne holds over 21-years of dental experience. She began her dental career as a Dental Assistant in the year 2000 and has since transitioned to the Front Office/Administration for the past 8-years. As your Insurance Coordinator, she is here to assist you with all of your insurance benefits. She enjoys interacting with patients and working alongside all Team members.
Roxanne grew up in Scurry, TX, where she graduated high school. She has been married to her husband, Bobby, for 20-years and they have two children, Caden and Allison. They have resided in Royse City for the past 14-years. Outside of work, Roxanne loves being outdoors, boating, fishing, camping, watching sports, and traveling with her family.