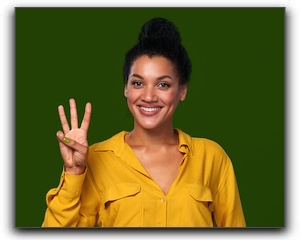 Looking for a new dentist? Maybe you're new in town, or maybe you're just looking for a change. Whatever the reason, Karen E. Williamson DDS PA in Rockwall has some suggestions you may find useful.
It isn't a decision you want to take lightly. Ideally you should establish a relationship that you can count on for years to come. Asking your family and friends is a tried-and-true method, but since that's one of the first things you're likely to think of, we'll share a few other ideas.
If you're moving, ask your current dentist for a recommendation in your new town.
Ask your physician
Try the local or state dental society.
Establish a short list of potential new dentists. From there, call or visit each one before making up your mind. Be sure to read online reviews, too, to see what others in your town have to say.
Considerations
Keep in mind the following:
Does a practice take your insurance? Even if they are out of your network, a practice may submit claims to all insurance providers. Be sure to ask.
Where is the office? You know what real estate agents say: location, location, location! Make sure the office is conveniently located. That may mean they are close to your job. Don't forget to find out their office hours.
Specialties. Not all practices perform every dental procedure. So may not extract wisdom teeth, while others may not offer dental sedation. Learn as much as you can before committing to anything.
At Karen E. Williamson DDS PA in Rockwall we are committed to excellence in dentistry. People from Rockwall, Royse City, Backland, Heath, and Fate come to our practice for general and cosmetic dentistry, and much more. Please call us to schedule an appointment today!
Contact Karen E Williamson D.D.S., P.A:
Location (Tap to open in Google Maps):
ArticleID 6855