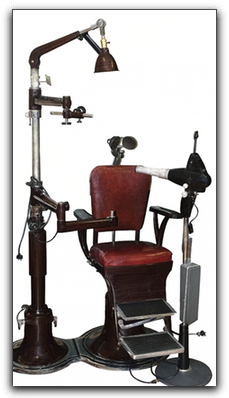 The first dental license was issued 150 years ago. It's been a minute! At Karen E. Williamson DDS PA in Rockwall TX, we think it's high time all our patients had a history lesson. After all, dental patients should be grateful for the advances made in dentistry during the past century and a half.
There was a time when blacksmiths and wig makers partook in dentistry as a sort of "side hustle," if you can believe it! They would extract teeth with the same forceps they used for smithing, all to make a little extra money. Anyone could call themselves a dentist! Often, these untrained people broke jaws and damaged smiles because of their lack of knowledge.
Things changed swiftly with modern technology, and now, treatments are much less invasive and uncomfortable. So, whenever your dental anxiety makes you dread modern cosmetic dentistry, remind yourself that at least we don't have it as bad as all those early dental patients! From porcelain veneers to teeth whitening, we live in an era when any dental concern has a solution.
Karen E. Williamson DDS PA in Rockwall TX wants to help carry the tradition of professional, top-of-the-line oral care forward. Patients from Royse City, Backland, Heath, and Fate come to us for state-of-the-art general, restorative, and cosmetic dentistry. All these branches include services that would have been deemed impossible all those years ago! If you are looking for a team of professionals that knows dental history and looks to the future in order to keep learning, our practice is right for you. Contact us today!
Contact Karen E Williamson D.D.S., P.A:
Location (Tap to open in Google Maps):
ArticleID 4338