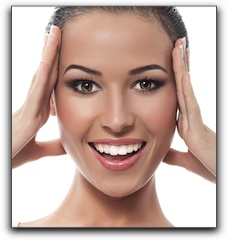 Sparkling smiles are more attractive than dull and yellow ones; you won't get much disagreement there! Everybody likes to see a pleasing smile, and having beautiful teeth is also good for your self esteem. At Karen E. Williamson DDS PA in Rockwall TX, we create sparkling smiles every day with cosmetic dentistry.
Unfortunately, our teeth lose their luster as we grow older, but we see staining on young patients, too. To protect teeth from staining, it is vital to brush after meals to remove substances that can stain. After consuming acidic foods or drinks, however, it is better to rinse your mouth with water to dilute the acid. This will protect your enamel.
A great smile is a huge asset. It's how we express a range of emotions without saying a word. Our goal is to draw your teeth and facial structure into harmony, so that you are able to present the world with the best possible you.
At Karen E. Williamson DDS PA in Rockwall TX, our cosmetoc options are safe and effective. Patients from Royse City, Backland, Heath, and Fate come to us for teeth whitening and other cosmetic dentistry procedures. Contact us today!
Contact Karen E Williamson D.D.S., P.A:
Location (Tap to open in Google Maps):
ArticleID 6815