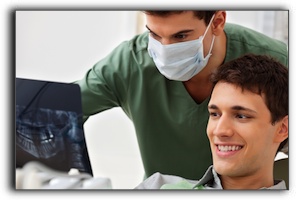 Nervous about an upcoming procedure? At Karen E. Williamson DDS PA in Rockwall TX, our team has compiled 6 ways for you to prepare yourself mentally, emotionally, and physically before your big day.
Remember that your team is trained to provide the best care and comfort possible. Our dental assistants, hygienists, and receptionists will welcome you warmly and provide anything you need to stay comfortable.
Take some time to relax and pinpoint what you are uneasy about. Take deep breaths and slowly let them out, as you weigh the reasons for and against taking these steps to a better you. Remember that many patients have been in your shoes, and everything has worked out fine.
Know your medical history. You may be asked to fill out a medical history and medications form, so be sure you know what medications and supplements you are currently taking and review past hospitalizations and illnesses.
Have a dental plan. Come in for a thorough consultation. If we know the work you want and the results you want to achieve, then we'll know if combining any of it can save you time and money. We offer teeth whitening, porcelain veneers, and dental implants, to name just a few cosmetic and restorative dentistry services.
Trust the process. We've been doing this since 1996, and we take every step to ensure comfort, peace of mind, and fantastic results! We can guarantee you will be glad you visited us.
Ask questions! If you have a few issues in mind, write them down before you arrive. Make sure to be open and honest about what you want answered, and your dental concerns moving forward.
At Karen E. Williamson DDS PA in Rockwall TX, we want all our patients to maintain their dental health; and the best way to do this is regular check-ups with our dental team. Patients from Royse City, Backland, Heath, and Fate come to us for general dentistry. Contact us today!
Contact Karen E Williamson D.D.S., P.A:
Location (Tap to open in Google Maps):
ArticleID 5518