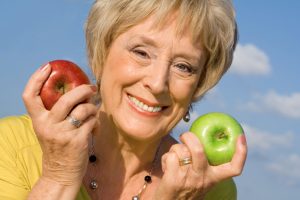 Have you scheduled your next dental cleaning and checkup? As a matter of dental health, you should see us at Karen E. Williamson DDS in Rockwall TX every six months to ensure your teeth and gums are in good shape.
No one really looks forward to going to the dentist. What they look forward to is getting it over with. But taking good care of your teeth is one the best things you can do. Not only is it ideal to have healthy teeth and gums, but there is a direct correlation between your dental health and your overall health.
Here are four very good reasons why you should see us every six months:
Plaque and tartar. We'll give you a thorough, professional teeth cleaning. The simple fact is that your toothbrush and dental floss can't do it all, even with the most committed routine. Keeping your teeth clean of plaque and tarter puts you on the road to dental health.
X-rays. The dental x-rays we take allow us to spots potential problems we can't see with a simple visual inspection. Identifying them early is the best way to treat them.
Oral cancer. We perform oral cancer screenings. Again, identifying this early will lead to the best outcome.
Gum disease. Gum disease is preventable, which is one of the reasons why your home dental care routine is so important. Checking your gums in our office every six months is the best way to catch problems early.
Notice the common theme in these four points? Prevention. When it comes to your dental health, prevention is the key.
At Karen E. Williamson DDS in Rockwall TX, we advise all our patients to schedule their next six month cleaning and checkup, even as they leave our office after the last one. We provide general and cosmetic dentistry, among other services. Make an appointment with us today.
Contact Karen E Williamson D.D.S., P.A:
Location (Tap to open in Google Maps):