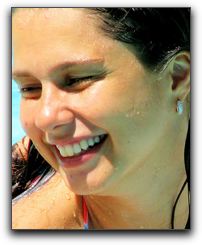 At Karen E. Williamson DDS in Rockwall, we create beautiful smiles with general and cosmetic dentistry, and provide quality dental care to our patients.
We stress the importance of dental health at every appointment. Patients sometimes wonder why they need to see us every six months, if they brush and floss twice a day. The simplest answer is best: even with the most diligent oral care, a toothbrush and floss can't do it all.
It's hard to get rid of all the plaque on teeth. Plaque is that sticky substance that builds up and turns to tartar is it isn't removed, which in turns leads to tooth decay. Plaque is especially difficult to remove in hard to reach places in your mouth. That's why everyone needs to get a professional cleaning from a dental hygienist twice a year.
Regular cleanings also help to prevent gum disease. A checkup will catch any early signs of it and stop it before it gets worse.
Ask the team at Karen E. Williamson DDS in Rockwall about the best methods of oral hygiene at home. And be sure to call our office to set up your next appointment. We practice general, family, and cosmetic dentistry.
Contact Karen E Williamson D.D.S., P.A:
Location (Tap to open in Google Maps):