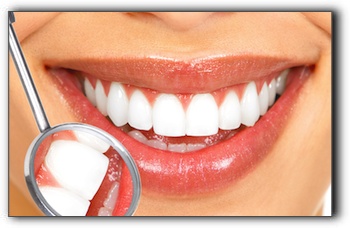 Are your teeth becoming yellow? Do you miss that pearly white smile of your youth? If so, you are not alone! At Karen E. Williamson DDS PA in Rockwall TX, one of the most common problems our dental patients exhibit is that of yellowing teeth. Though we offer top-of-the line teeth whitening services, our patients will often ask us whether over-the-counter tooth-whitening agents can achieve that same effect. We are here to set the record straight!
Because many dental products such as toothpastes and mouthwashes claim to be able to enhance your teeth, it is understandable that there should be some confusion as to how effective they really are. Most of the time, changing your toothpaste to one with a whitening agent can't hurt, as these products contain safe chemical additives that gently polish and whiten teeth. However, these substances can only remove stains that are on the surface of the teeth. This commonly results in whitening by roughly one shade. On the other hand, quick, in-office procedures usually enhance your teeth anywhere from three to eight shades. Quite a difference!
So there you have it! A whitening toothpaste, while helpful on a superficial level, does not compare to in-office whitening. Why not swing by Karen E. Williamson DDS PA in Rockwall TX and schedule a whitening today? We also offer veneers, crowns, dental implants, and gum disease treatment. Most of our clients see the dramatic results of their in-office whitening and decide to go for the whole smile makeover!
If you are looking for quality dental care in the Royse City, Backland, Heath, or Fate areas, contact us today!
Contact Karen E Williamson D.D.S., P.A:
Location (Tap to open in Google Maps):
ArticleID 6623