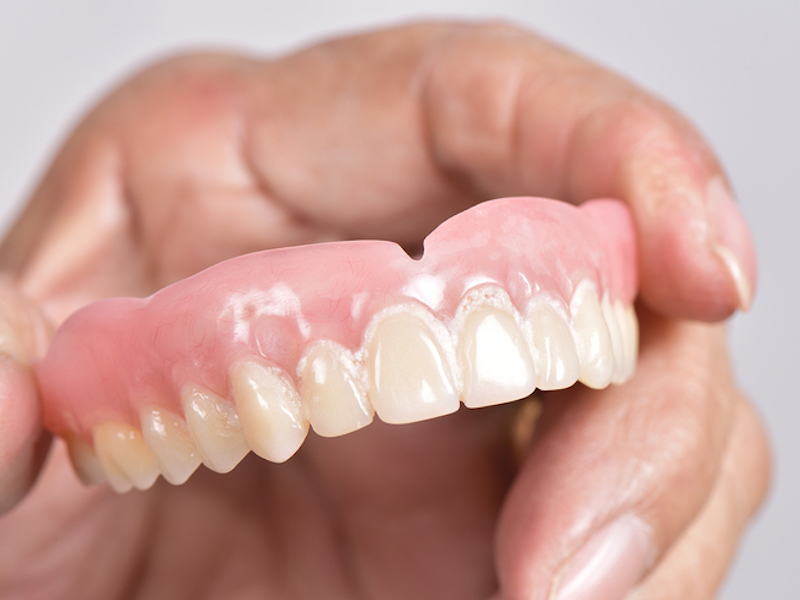 Maybe you've heard about dental implants, and their uses. A single implant can support one artificial tooth, while several can support a full set of dentures. You can get implant-supported dentures from Karen E. Williamson DDS PA in Rockwall.
When we talk about dental implants, remember that the implant itself is a titanium post placed in your jaw. Let's examine the facts about implant-supported dentures:
Chewing: An oral implant denture can restore up to 95 percent of normal chewing function. How essential is chewing? Can you chew easily with your current full or partial denture? Can you bite apples? When was the last time you ate a raw carrot?
Fit: Implant anchored dentures stay in place. An implant denture doesn't come loose in your mouth and cause sores. Implant denture wearers who exercise regularly especially welcome this benefit.
Appearance: Is your smile beautiful? Can you smile confidently? How many denture wearers love their smile? Implant anchored dentures look like natural teeth. They don't move when you smile, eat, talk, bike, swim, dance, golf, ski; you get the idea.
Bone health: When teeth are removed, bone recession can occur over time. Because a titanium implant is an artificial 'tooth root' inserted into your jaw bone, your bone has a better chance of staying healthy. If there are no other adverse issues present, your jaw bone should remain healthy and dense, just as if the original tooth root were there.
Now, denture wearers have an amazing new tooth replacement option.
To find out whether implant-supported dentures are right for you, call us at Karen E. Williamson DDS PA in Rockwall to set up a consultation. Implants are just one of our restorative dentistry procedures. Call today!
Contact Karen E Williamson D.D.S., P.A:
Location (Tap to open in Google Maps):
ArticleID 1337