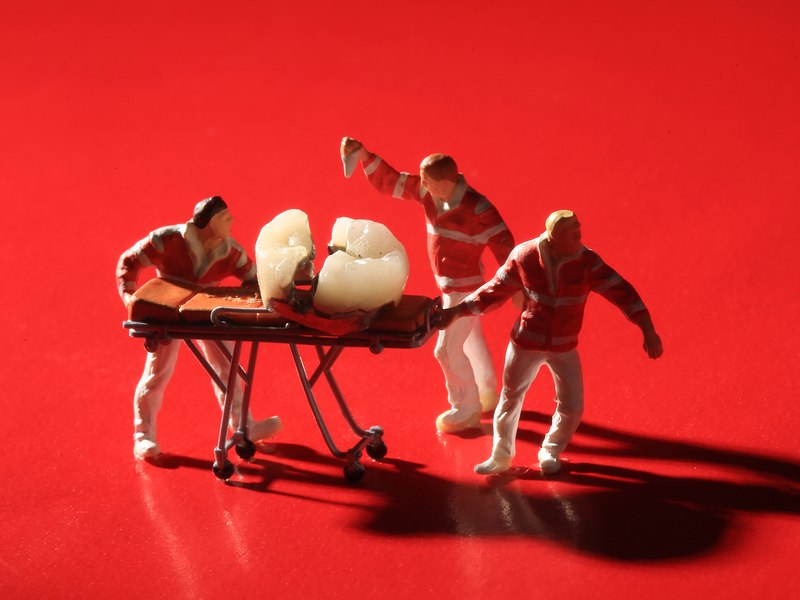 Accidents happen, and sometimes teeth get knocked out. This is one of the most serious dental emergencies there is, so if it happens remember us at Karen E. Williamson DDS PA in Rockwall.
Teeth can be knocked out in many different ways: an accidental elbow to the mouth or a fall at home are among the more common causes.
When a tooth is knocked out, time is of the essence. If it is treated within an hour or so, the chances of saving the tooth are very good.
That depends, of course, on the condition of the tooth, and the condition of the patient's jaw. The most important thing is to keep the tooth moist. A common piece of advice is to place it in some milk. We agree, but a carton of milk isn't always going to be available.
It's just as effective to put the tooth into some kind of protective container, and spit on it. A cup or a baggie will do just fine. Handle the tooth with care, and do not touch the root. If there are tooth fragments, gather them up.
If the tooth is intact and moist, and if you get to our office quickly, there's a good chance it can be saved. There are no guarantees, of course: positioning it correctly can be difficult.
At Karen E. Williamson DDS PA in Rockwall we offer emergency dentistry, and people from Rockwall, Royse City, Backland, Heath, and Fate know they can trust our urgent care. We also offer complete family dentistry. Call for an appointment today!
Contact Karen E Williamson D.D.S., P.A:
Location (Tap to open in Google Maps):
ArticleID 8363