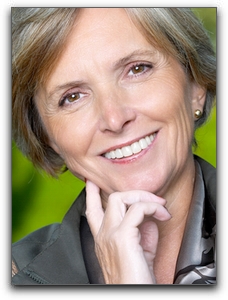 In this blog post from Karen E. Williamson DDS PA in Rockwall TX, we're going to talk about dental bridges, and how they stack up against dental implants.
While dental bridges have restored smiles for generations, they are not without drawbacks. One is keeping them clean. Many people find it all but impossible to keep the small areas around and under the bridge clean. This is not surprising, because it can be hard to get toothbrush bristles or dental floss under the bridge.
Of course, harmful bacteria has no trouble moving in and taking over without you even knowing it. When the decay reaches the roots of the surrounding teeth, it is not only painful, you are at risk of losing those teeth.
That is one reason why a dental implant is superior to a dental bridge. Most people with missing teeth are viable candidates for implants. A dental implant is a metal post screwed directly into the jaw bone. The post goes where the tooth root used to be.
Dental implants do not have the same decay risk as the teeth that anchor dental bridges. They must be brushed and flossed, but this is not much different than cleaning a natural tooth.
To find out whether dental implants are right for you, please visit us at Karen E. Williamson DDS PA in Rockwall TX to find out. We offer this and other restorative dentistry options, and patients from Royse City, Backland, Heath, and Fate also come to our practice for general and cosmetic dentistry. Contact us today!
Contact Karen E Williamson D.D.S., P.A:
Location (Tap to open in Google Maps):
ArticleID 8201