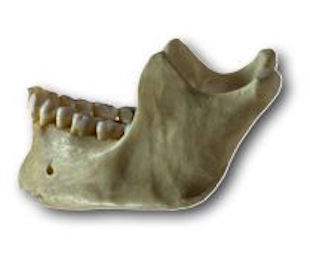 In this post from Karen E. Williamson DDS PA in Rockwall, we will talk about jaw bone health.
To remain strong and vital, your jaw bone needs to be stimulated by the pressure of chewing, biting, and talking. Each tooth has a root structure the extends into the surrounding bone material. As each tooth absorbs the forces of everyday mouth function, it stimulates blood flow in the bone surrounding the root.
When a tooth is extracted, the jaw bone that surrounded the original root structure begins to recede. This can affect adjacent teeth, which can begin to move toward the new gap. It can also lead to a sagging appearance in the patient's face.
Fortunately, dental implants can prevent all this. Implants are titanium posts inserted into the jaw where the original root was. The titanium fuses to the bone to provide a solid base for an artificial tooth.
A single implant can support one artificial tooth. Several can support a bridge or full dental arch.
Dental implants have been called one of the great advances in dentistry. Implants are among the restorative dentistry options available at Karen E. Williamson DDS PA in Rockwall. Call our office today!
Contact Karen E Williamson D.D.S., P.A:
Location (Tap to open in Google Maps):
ArticleID 693