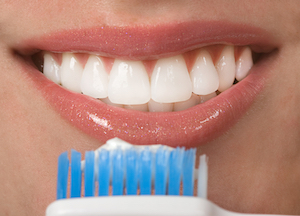 Do you have a missing tooth that detracts from your otherwise pleasing smile? Let Karen E Williamson D.D.S., P.A in Rockwall fill the gap with a dental bridge.
A dental bridge could be the perfect solution for your missing tooth. A traditional dental bridge consists of one or more artificial teeth called pontics that are held in place by abutments (also called crowns). The abutments are cemented into place on either side of the missing tooth's gap.
One drawback to the traditional bridge is that the enamel must be removed from the two supporting teeth, in order to make room for the abutments. That means these teeth will always have to be covered by a crown in order to protect them.
There are a couple of other types of bridges, aside from the traditional dental bridge:
Cantilever bridge. Similar to a traditional bridge, these only attach on one side of the gap.
Maryland bridge. A more conservative type of bridge, these are held in place by a metal or porcelain frame, which is bonded to the backs of the two teeth by the gap.
Implant-supported bridege. This type of bridge is supported by a dental implant. Because of this, they are more secure than the other types.
At Karen E. Williamson DDS PA in Rockwall, we work closely with you to be sure that your dental bridge is best for you, and is an exact fit. We also offer family dentistry. Schedule an appointment with us today.
Contact Karen E Williamson D.D.S., P.A:
Location (Tap to open in Google Maps):
ArticleID 7265