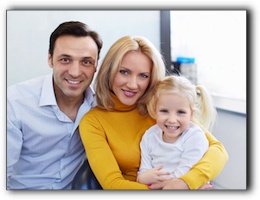 There are three dental health issues that affect as many as a third of all Americans. At Karen E. Williamson DDS PA in Rockwall we want all of our patients to have healthy teeth and gums. If any of these common issues affect you, tell us. We can do something about it.
The problems were identified by the Health Policy Institute, which is part of the American Dental Association. In a survey of fifteen thousand people from all walks of life, they asked about problems with teeth and gums.
The top three answers were:
Tooth pain
Difficulty with chewing
Dry mouth
Tooth Pain. When a tooth hurts, it's a clear sign that something is wrong. The most likely cause of tooth pain is a cavity, but it's not the only one. It could also be a sign of gum disease, which is one of the leading causes of tooth loss.
Difficulty With Chewing. This too may indicate a cavity, but again, there could be other problems. There may be enamel erosion, a cracked tooth, or recessed gums. It can be serious, because certain foods may be difficult. If you avoid them you could be missing out on important nutrients that your body needs.
Dry Mouth. This, in fact, was the most common issue cited in the survey. It isn't just a matter of being thirsty all the time. Chronic dry mouth can indicate poor saliva flow. This, in turn, can indicate a systemic condition. Dry mouth is a common side effect from some prescription medications. Poor saliva flow makes you more vulnerable to tooth decay and gum disease.
If you're experiencing any of these issues, call us at Karen E. Williamson DDS PA in Rockwall right away to schedule an appointment. Patients from Rockwall, Royse City, Backland, Heath, and Fate know they can trust our family and restorative dentistry. Schedule a cleaning and checkup with us today!
Contact Karen E Williamson D.D.S., P.A:
Location (Tap to open in Google Maps):
ArticleID 6436