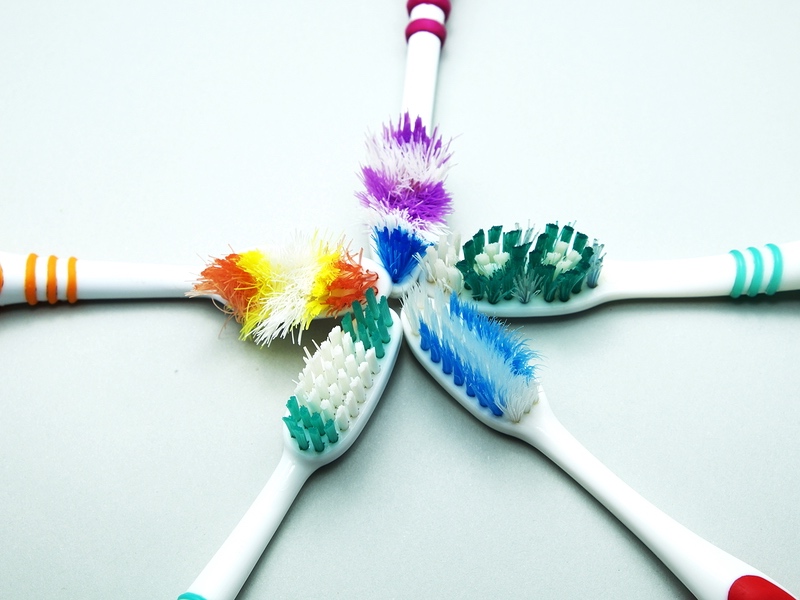 Have you replaced your toothbrush lately? You don't have to answer that. At Karen E. Williamson DDS PA in Rockwall, we recommend replacing your toothbrush every three months.
Too many people wait too long to get a new toothbrush, which can be bad for their dental health. It's one of the reasons why most dentists hand out free ones at every checkup.
Of course, you don't need to mark your calendar or set up an alert on your smartphone. How often you replace your toothbrush depends on how often you use it. We recommend, strongly, that you brush at least twice a day. If you're brushing twice a day, picking up a new toothbrush at the store every three months is recommended.
Why So Often?
A toothbrush can become familiar, like a comfy pair of shoes. Sometimes the idea of tossing out the old one and replacing it isn't very appealing. But after three months, the bristles are getting bent and frayed. There may be some gunk – dried toothpaste foam – starting to build up, too. Yuk. So toss that old brush, and get a fresh one!
What kind of brush should you be using? There are so many choices. The most important thing is to choose a brush with soft bristles. They are gentle on the gums, but still effective in brushing away plaque.
To recap: for good dental health, replace your toothbrush every three months. Patients from Rockwall, Royse City, Backland, Heath, and Fate come to At Karen E. Williamson DDS PA in Rockwall for family dentistry and dental implants, and much more. Schedule your next checkup with us today!
Contact Karen E Williamson D.D.S., P.A:
Location (Tap to open in Google Maps):
ArticleID 7776