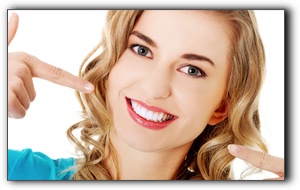 Cosmetic dentistry from Karen E. Williamson DDS PA in Rockwall can not only improve your smile, it can improve your dental health and take years off your appearance. In addition, it can help with TMJ issues, and it definitely boosts your self-esteem!
What's more, cosmetic dentistry is surprisingly speedy and virtually pain-free.
If you have teeth that are decayed or otherwise damaged, there are many remedies. Porcelain crowns, inlays, onlays, dental bonding, and veneers are some of the effective procedures available. What if a tooth is missing entirely? A dental implant is a complete restoration.
At Karen E Williamson DDS PA in Rockwall, we deliver dental miracles every day. Services include cosmetic and family dentistry. Schedule an appointment today!
Contact Karen E Williamson D.D.S., P.A:
Location (Tap to open in Google Maps):
ArticleID 1453