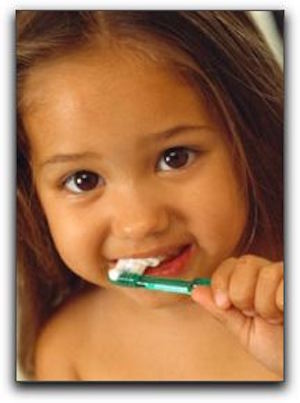 In this post from Karen E. Williamson DDS PA in Rockwall, we bring an important message to new parents or parents-to-be.
For years, the American Academy of Pediatrics advised parents to begin children's dentist visits before the third birthday.
The AAP and American Academy of Pediatric Dentistry has updated that advisory and counsels parents to take their child to a dentist before the first birthday, or within six months of when the  first tooth appears.
Why? Prevention, prevention, prevention! Sadly, even though pediatricians counsel parents about children's oral health, dentists find advanced tooth decay in very young children.
Furthermore, high-risk kids should be seen as early as possible. Here are some of the risk factors:
Sleeping with a bottle
Drinking juice continually during the day
Abnormal tooth development including demineralization and staining
Thumb sucking
Tooth grinding
A mother with acute decay
Other health dilemmas
At Karen E. Williamson DDS PA in Rockwall our family dentistry is for everyone in your household. People from Rockwall, Royse City, Backland, Heath, and Fate also come to us for our cosmetic dentistry. Call to schedule an appointment today!
Contact Karen E Williamson D.D.S., P.A:
Location (Tap to open in Google Maps):
ArticleID 860