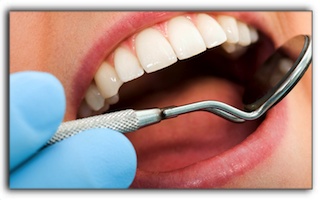 Preventing cavities is one of the main reasons people visit the dentist. At Karen E. Williamson DDS PA in Rockwall, we want all our patients to have healthy gums, and teeth free of any decay.
Here are five things you should know about cavities.
Tooth decay is one of the most common of all diseases, second only to the common cold.
With daily brushing and flossing, and regular dental cleanings and checkups, cavities are preventable.
When fluoride is in your tooth structure, it makes the enamel stronger and more resistant to cavities.
Dental sealants have been shown to make teeth ninety-nine percent cavity-free over a six year period.
One of the best ways to prevent tooth decay is to limit your intake sugar.
At Karen E. Williamson DDS PA in Rockwall we want to keep all of our patients cavity-free, and recommend a cleaning and checkup with us every six months. We offer family and restorative dentistry. Schedule an appointment with us today!
Contact Karen E Williamson D.D.S., P.A:
Location (Tap to open in Google Maps):
ArticleID 4786