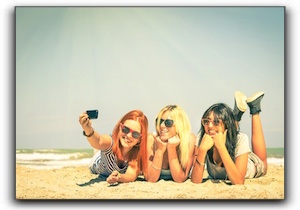 If you are a teenager or the parent of a teenager, this post from Karen E Williamson D.D.S., P.A in Rockwall TX is for you. It discusses dental issues of special concern to adolescents, including developmental and lifestyle-related factors.
At Karen E Williamson D.D.S., P.A, we see cavities and gum disease far too often in teens. Possible causes and complicating circumstances include insufficient dental hygiene, unhealthy diet, malocclusion (misaligned bite), smoking, hormonal changes, tooth grinding, mouth breathing, eating disorders, and side effects of medications.
As children become more independent, some get lax about brushing and flossing. In addition, some teens' diets become worse when they have more freedom to choose what to eat. Few parents let their four year-old have an energy drink, but they are a popular beverage among adolescents.
In spite of public service campaigns aimed at preventing teen smoking, many teenagers take up the habit even before they graduate from high school. Smoking wrecks teeth as surely as it wrecks lungs.
An issue that impacts most young people is wisdom teeth. It's best to start monitoring your teen's wisdom teeth early, so they can be treated before they cause trouble. Some people don't have a problem with their wisdom teeth, but statistically speaking, most do.
At Karen E Williamson D.D.S., P.A in Rockwall TX, services include family and cosmetic dentistry. Schedule an appointment for your teenager today.
Contact Karen E Williamson D.D.S., P.A:
Location (Tap to open in Google Maps):
ArticleID 7002