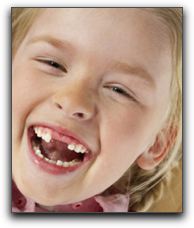 Your child's dental health is critical to overall health and vitality. With family dentistry at Karen E Williamson D.D.S., P.A, we work with you and your children to ensure healthy smiles for life. Why? The health of your child's teeth and gums influences their speech development, eating habits, and self-image.
First Visit Before Age One
Dental care for kids is essential, and that is why we recommend bringing your child in for a first exam before age one, or when their first tooth erupts. During the initial visit, we will discuss dental treatments such as sealants, fluoride treatments, brushing and flossing methods, and orthodontics.
Children's Tooth Decay Can Be Prevented
Tooth decay is far too common in young children. But it doesn't have to be that way. When parents and dentists work together, children and adolescents can maintain healthy, beautiful teeth.
Our friendly team will make your child feel comfortable and relaxed in our inviting office. Our dental team is trained to make dental visits fun for kids. Your child will never develop a fear of the dentist.
At Karen E. Williamson DDS in Rockwall, our family dentistry can be an essential part of your child's healthcare. We also offer cosmetic dentistry. Schedule an appointment with us today.
Contact Karen E Williamson D.D.S., P.A:
Location (Tap to open in Google Maps):
ArticleID 410